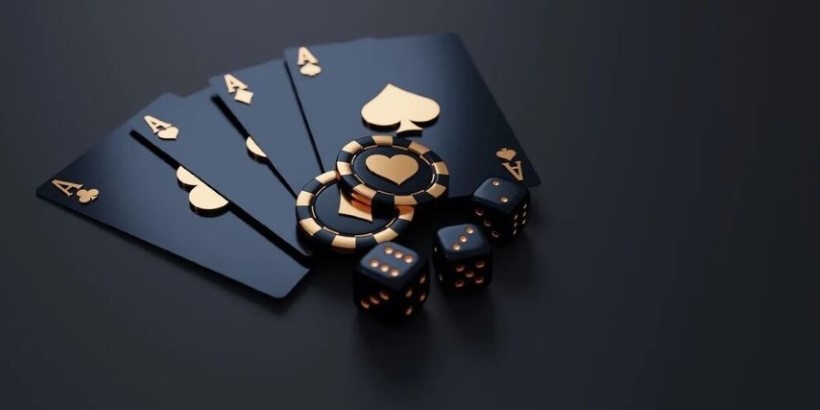 The Perils of Unlicensed Casinos and Why You Should Avoid Them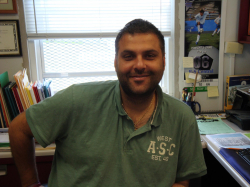 Latest posts by Emmanuel Daniels
(see all)
It should come as no surprise that the gambling industry is expanding. A growing number of online casino platforms are entering the market, each promising players an unforgettable experience on their websites.
Casino review websites have even gone so far as to produce in-depth evaluations of the area's most reputable gambling establishments. Gamblers will find that this makes it much easier for them to choose the best online casino website for their needs.
However, because there are so many of these platforms, it can be difficult for gamblers to distinguish between those that are legally permitted to operate and those that are not.
An unlicensed casino has not been reviewed by the appropriate gambling authority and has not been issued a current operating license.
The following are some of the reasons why players should avoid visiting these casinos:
Confidential information about gamblers may not be secure.

Before issuing a license to an online casino platform, the majority of gaming authorities want assurances that gamblers' personal information will be kept secure on those platforms. This is one of the most important criteria.

A casino may use a variety of security measures to protect the personal information of its customers.

The most common encryption method is the Secure Socket Layer (SSL). This method encrypts the data sent between the user and the server (the casino website) (gambler.) However, for this functionality to work properly, the casino platform must first install an SSL certificate.

As a result, patrons of an unauthorized casino risk having their private information compromised if the establishment lacks adequate security measures.
Furthermore, some unlicensed casinos may purposefully fail to implement the necessary data security mechanisms to gain access to their customer's personal information to engage in criminal activities.
When betting, there is no guarantee of a fair outcome
Casinos are typically required by gambling authorities to have a technical system in place that provides players with a level playing field and a reasonable chance of winning money from their wagers.
The Random Number Generator technique is a widely used device (RNG.) This technique is designed to generate random results for the various casino games that are played.
The vast majority of casinos use pseudo RNGs because producing results does not always necessitate the input of any data or numbers from a human player.
Even if a casino has this technology, the relevant gambling regulator must regularly test it to ensure that it cannot be manipulated in any way.
It is illegal for those who are not licensed to use this technology to ensure that gamblers have a fair chance of winning the games they play. And even if they do, it's possible that they won't allow the authorities in charge of gambling to inspect it regularly to ensure it's not rigged.
As a result, they can rig their games to work in their favor, causing gamblers to lose large sums of money.
It is not always possible to obtain the necessary funds
Before issuing a license, gaming regulatory agencies will typically require casinos to provide proof that players on their sites can withdraw the winnings from their wagers.
Certain casinos may be denied licenses to avoid the inspection process. As a result, they can prevent clients from accessing funds earned as a result of winning bets. A gambler can see how much money they have won displayed on the screen, but they cannot take it out of the casino.
They don't take even the tiniest bit of responsibility for their clients
Gaming regulators in the majority of countries must demonstrate that they conduct background checks on gamblers before allowing them to use their websites. If you do this, you can be confident that the clients who sign up for the platform will only be using it for gambling.
During the verification process, a gambler may be asked to provide proof of the payment method that they prefer to use. This ensures that the funds they are using are legitimate. There may be people who gamble with money obtained through offshore accounts, money that was most likely obtained illegally.
Almost every registered gaming website requires gamblers to provide documentation proving their age. Many countries forbid anyone under the age of 18 from participating in gambling activities.
Client background checks are not required for unlicensed gamblers before registering them for an account. This not only allows people under the legal gambling age to participate, but it also allows con artists to obtain sensitive information from gamblers who are unaware they are being targeted.
In the event of a dispute, gamblers are not protected in any way
The vast majority of casinos that are granted licenses have simple complaint procedures in place for players to follow. If they are dissatisfied with the outcome, they can file a complaint with the appropriate gambling authorities.
It is likely, that this will not be available at unlicensed casinos. The majority of start-ups may lack a process or customer service to handle customer complaints. Furthermore, because they lack a license, a gambler is unable to file a complaint against them with a higher authority.
Conclusion
Unlicensed casinos are bad news for gamblers because they frequently exploit their customers for financial gain.