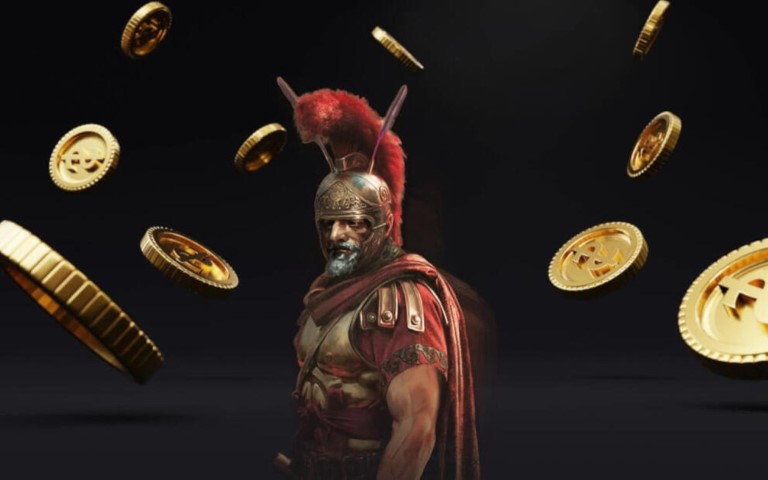 Casinos In and Around Paso Robles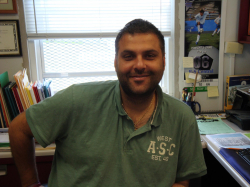 Latest posts by Emmanuel Daniels
(see all)
Paso Robles is well-known for its olive groves and wineries. It is located in the heart of the state between Los Angeles and the central coast and is one of California's best-kept secrets. You have a lot of alternatives in Paso Robles, whether you want to visit the city's hundreds of wineries, downtown shops, natural hot springs, or wonderful restaurants.
If you want to feel like you're part of the activity while yet having some solitude, go to one of the area's casinos. Continue reading to find out more about these subjects.
Casinos in Paso Robles
Despite its small size compared to other California communities, visitors to Paso Robles should make time during their stay to visit the town's lone casino, the Paso Robles Casino. This is a boutique-sized venue designed in the European style that can be found in the heart of California's wine country. This means that all of its gaming tables, bar and lounge area are in the same place, creating an intimate and relaxed atmosphere.
The games known as ultimate poker, three card poker, and pure 21.5 blackjacks are some of the most interesting ones that can be played. Live poker is available, and players have the option of choosing between Texas Hold 'em and Omaha hi/lo their game of choice.
The most exciting part of the festival is undoubtedly the various competitions that are held on Mondays, Wednesdays, Fridays, Saturdays, and Sundays throughout the event. These are perfect for both inexperienced players who are just beginning their tournament careers and more seasoned competitors who are looking for something a little bit more challenging.
In the city of Paso Robles, there is only one restaurant that stays open late, and it is a casino that serves as the location for its restaurant. It opens at 5:00 p.m. and stays open until 2:00 a.m., so if you get hungry after midnight, you can go there.
There is a diverse selection of food available here, such as steak, pulled pork, salads, chicken wings, mushroom burgers, and even more. The bar is open from four in the afternoon until two in the morning, and there is nothing quite like a craft beer or specialty cocktail from there. The following is a list of some nearby places of interest:
The Vina Robles Amphitheater will host the Mid State Fair (it runs for 12 days at the end of July)

Paso Robles Allegretto Vineyard Resort

Justin's Vineyard and Winery
Hotels in the Neighborhood:
3 stars for the Best Western Black Oak.

Adelaide Inn has three stars.

The Paso Robles Inn has a three-star rating.

4 stars for La Bellasera
You should try your luck at a few different online casinos from the convenience of your own home before going to any of the casinos in the state of California.
Card games are played in the Old Cayucos Tavern's Cardroom
A trip to the Old Cayucos Tavern & Cardroom is recommended if you find yourself in California with some spare time on your hands and a desire to check out a variety of the state's gambling establishments. Pay a visit to this historic drinking establishment, which first opened its doors in 1906 and has since evolved into a well-known party spot and leading tourist destination along the coast.
Texas Hold 'em Poker is the only table game that can be played at this casino in Paso Robles, and it starts at 9 o'clock in the evening p.m. p.m. p.m. on Fridays and Saturdays. Despite this, you shouldn't let it stop you from going to the bar because they have a sizable selection of drinks and a happy hour that runs from 4 to 7 every Monday through Friday. Customers can also enjoy live music on the weekends if they visit the establishment.
The following is a list of some nearby places of interest:
The beach located in Cayucos
Carlson Rock and the Cayucos Pier both
Accommodations in the Surrounding Area:
The Shoreline Inn is a hotel located in Cayucos, close to Cayucos Beach. Cayucos – 2 stars
The On the Beach Bed & Breakfast was awarded three stars out of a possible five.
The Cayucos Sunset Inn is a bed and breakfast that has earned a rating of four stars.
Casino located on the Central Coast
If you are looking for a place to relax, Grover Beach is the destination you should go to. In addition to this, it is the location of the Central Coast Casino, a cozy establishment that offers a relaxing ambiance. Even though it does not have any slot machines, it makes up for it by having the best poker games on the same floor. These card games include, among others, Texas Hold 'em and Omaha hi/lo. There are tournaments played every day with buy-ins of $20 and re-buys of $40. Additionally, re-purchases may be made.
Guests at the Central Coast Casino can anticipate receiving table-side service for their meals as well as their beverages when they visit. A little bit more is offered at Mongo's Saloon Bar & Restaurant, which is situated in the same building as the other establishment. At this restaurant, you can reward yourself with a scrumptious dinner consisting of grilled food, burgers, specialties, pasta, salads, and sandwiches after a few rounds of physically demanding sports.
The following is a list of some nearby places of interest:
Oceano Dunes State Park and the Pismo Beach Golf Course are both excellent places to go for a drive. Rentals of All-Terrain Vehicles Offered by BJ's.
Accommodations in the Surrounding Area:
Two stars have been awarded to the Pacific Inn.
Two stars have been awarded to the American Inn Sea View Inn located in Grover Beach.
Discover So Much More About Paso Robles
These are just a few of the casinos that offer a wonderful evening out, complete with a wonderful atmosphere and the opportunity to engage in gaming that is both interesting and fun. Everyone who comes to the area, whether for business or pleasure, will be able to find something that they enjoy doing there due to the region's abundance of one-of-a-kind things to see and do as well as the breathtaking natural surroundings. And you never know, you might just happen to stumble upon a place that you fall in love with and want to visit again and again.