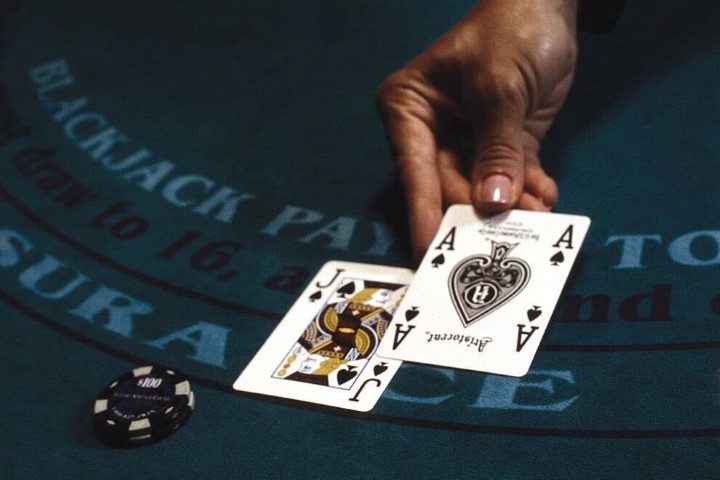 A German Gaming Industry – The Great Ambiguity Of Their Gambling Law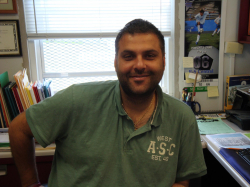 Latest posts by Emmanuel Daniels
(see all)
It is against German law for banks to profit from illegal gambling transactions. This is because internet casinos are not permitted in Germany (with a few exceptions, which will be described further below). Regardless, financial institutions such as DZ-Bank, Postbank, and Hypovereinsbank are frequently involved in this practice.
To put this theory to the test, journalists from the Süddeutsche Zeitung and Norddeutscher Rundfunk registered with a variety of offshore gambling websites, all of which are illegal in Germany. On the website for the German version of the online casino known as Deutsches Online Casino, you can find a complete list of casino businesses that are active in Germany, including well-known names like 888 and Bwin. The test results show that German banks make deposits at each and every one of them.
Once again, media coverage demonstrates that there is no clarity regarding German gaming law. The argument on one hand is that there are very few legal casinos in Germany, and the rest are operating illegally, whereas the argument on the other hand refers to EU law, which states that German legislation is not legal and that freedom of services is prioritized across Europe.
The Federal States are unable to reach an agreement
When it comes to the regulation of gambling in Germany, the federal system is proving to be the most significant obstacle that needs to be overcome. It is challenging to find a solution that can be applied in all fifty states because gambling is a national problem that involves sixteen different states.
As of this writing, Schleswig-Holstein is the only federal state to have done so, as evidenced by the fact that it has issued a few licenses to operate online casinos. The issue with them is that they are only legal in a single state that is part of the federal government. Despite this, gambling can be participated in at a variety of locations in Germany, including both licensed and unlicensed businesses.
According to law professor Dr. Marc Liesching, the majority of online casinos that operate in Germany – also referred to as "illegal" by the media – have a valid gambling license in another EU country, such as Malta or Gibraltar. This is the case even though the media refers to these casinos as "illegal." Dr. Marc Liesching makes a point to highlight the validity of this observation.
The European Court of Justice has decided that EU foreign licensees who do not have a license in Germany do not lose their ability to provide services in Germany simply because they do not have a license in Germany. This decision was made by an earlier decision made by the European Court of Justice.
In light of this, legal professionals believe it is premature to accuse credit institutions of engaging in illegal activities when they work for lawfully licensed gaming providers in the EU.
The Ministry of the Interior of Lower Saxony, on the other hand, asserts that financial institutions "violate the ban outlined in the State Treaty on Gaming" if they participate in payments for illegal internet casinos. This claim is made because Lower Saxony has a State Treaty on Gaming. In addition, according to the findings of this investigation, the act of processing payments may constitute "an offense of aiding and abetting the organization of illicit gambling" as well as "an offense of money laundering."
The European Union has some reservations about whether or not the State Treaty on Gaming is compatible with constitutional principles
The problem is that in the past, the European Union has reprimanded Germany for its State Treaty on Gambling. This is the source of the problem. This is the fundamental cause of the issue. This is the exact argument that operators of online casinos use to justify their operations in Germany and claim that the regulation does not comply with European law. They also claim that the regulation violates European law.
They also argue that the law is biased against certain groups. Even though it has been in place for a significant number of years, the countries involved have been unable to agree, so the planned revision has been fruitless. And this is the central issue that needs to be resolved.
The inability to reach a consensus makes it more difficult to pass legislation that is unambiguous, equitable, and in compliance with European law. Such legislation may, in the long run, bring transparency to the gaming industry and do away with the requirement for a black market.
In spite of what you may have been led to believe by certain news organizations, there is still a degree of mystery surrounding the part that the German bank plays in the unfolding of this scenario. In addition to the ambiguities that have already been addressed, there is also the problem of data protection, which makes the so-called financial blockage significantly more complicated than it initially appears. Banks are unable to take the necessary safety measures to prevent customers from making payments to online casinos because of laws that protect customers' personal information.
With the help of a list of the few casinos that are permitted in Germany, financial institutions should be able to differentiate between legitimate and illegitimate payments. However, neither the BaFin (Federal Financial Supervisory Authority) nor the Lower Saxony Ministry of Interior, which is responsible for overseeing the participation of banks and other financial service providers in illegal gambling in Germany, are willing to accept responsibility for this oversight. As a consequence of this, there is not a single organization that is currently working on this list that is expected to provide a solution shortly.
The Final Conclusion
The possibility of gambling being appropriately regulated will continue to be a pipe dream so long as legislators are unable to reach a consensus on the issues at hand. Even the media, which regularly brings attention to gaming abuses across Europe, is of little use here because politicians are already familiar with these issues. Even the media cannot make a difference in this circumstance.